Mummies & daddies, we're so excited to introduce the beautiful new Bugaboo Butterfly!
One of the most commonly asked questions over in our parenting community is, which stroller is best in terms of convenience? Features such as compact folding, quick transition, a light chassis and comfort are all highly sought after - this is why we're SO excited by the release of the Bugaboo Butterfly!
The Bugaboo Butterfly is set to be the best stroller of 2022 - it's a one second fold 'city stroller', ideal for urban living and nipping out and about. With a streamlined design, light frame and easy use, you'll never have to worry about heaving a pram into your car boot or on and off public transport ever again!
Travelling abroad? Guess what - you won't need to check this in as luggage with most airlines as the Bugaboo Butterfly folded dimensions actually meets the carry-on luggage size requirement for most airlines, although Bugaboo advises checking with your airline before travelling.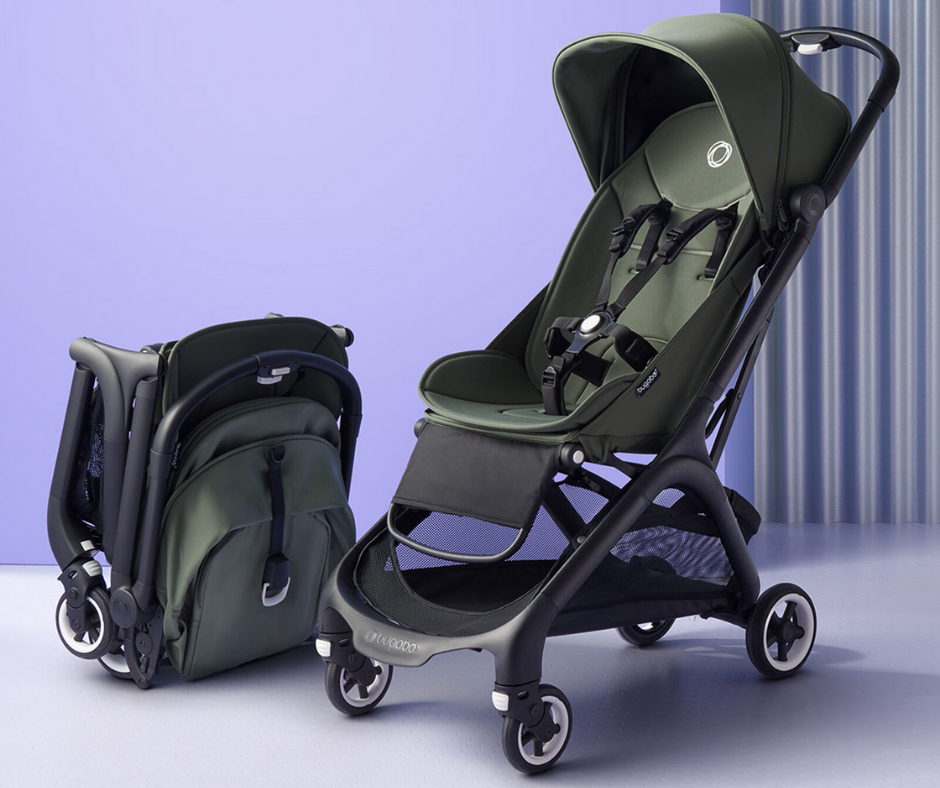 Key Features of the Bugaboo Butterfly
This wonderful new stroller comes with a long list of convenient and exciting features for mummies and daddies who need a reliable, versatile stroller;
Suitable from 6 months to 22kg
1 second fold and air unfold
Certified for travel - folded dimensions compatible with carry-on luggage for most airlines (check with your airline before travelling)
Can be folded with only one hand
Folds small - great for small car boots
Has a shoulder strap so can be carried hands-free
Plenty of storage with a large underseat basket that can carry up to 8kg alongside the 22kg child weight limit
Weighs only 7.3kg - light and nippy!
Large, reclinable seat with adjustable leg rest and extendable canopy (with a peekaboo window)
Advanced 4 wheel suspension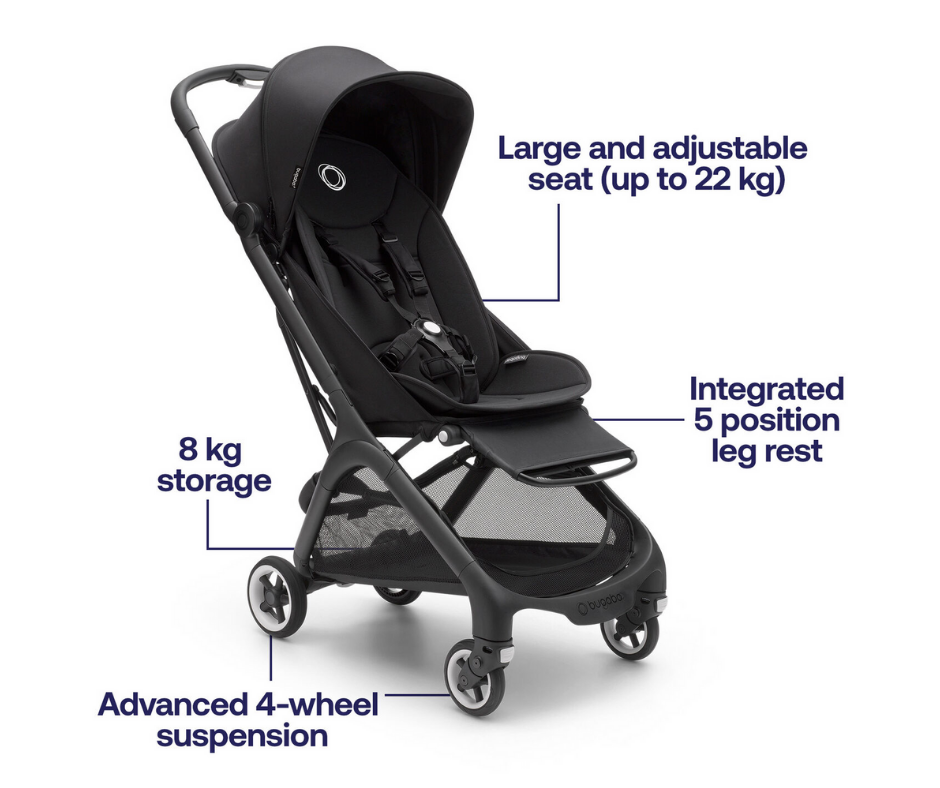 Why is the Bugaboo Butterfly Such a Hit?
Parent product testers have been raving about the new Bugaboo Butterfly, sharing their thoughts and experiences trying out this stroller with their own children out and about. There's no better way to get a feel for how good a product is than by seeing authentic experiences of the products in-action, we think!
View this post on Instagram
This post by Newbie & Me on Instagram is a great demonstration of the features of the Bugaboo Butterfly and really highlights how versatile it is for travelling.
View this post on Instagram
For those of you set to go on your travels, this video shared by Bugaboo is a fabulous example demonstrating how ultra-compact, lightweight and simple to use this stroller is. This is so ideal for travelling, especially via aeroplane!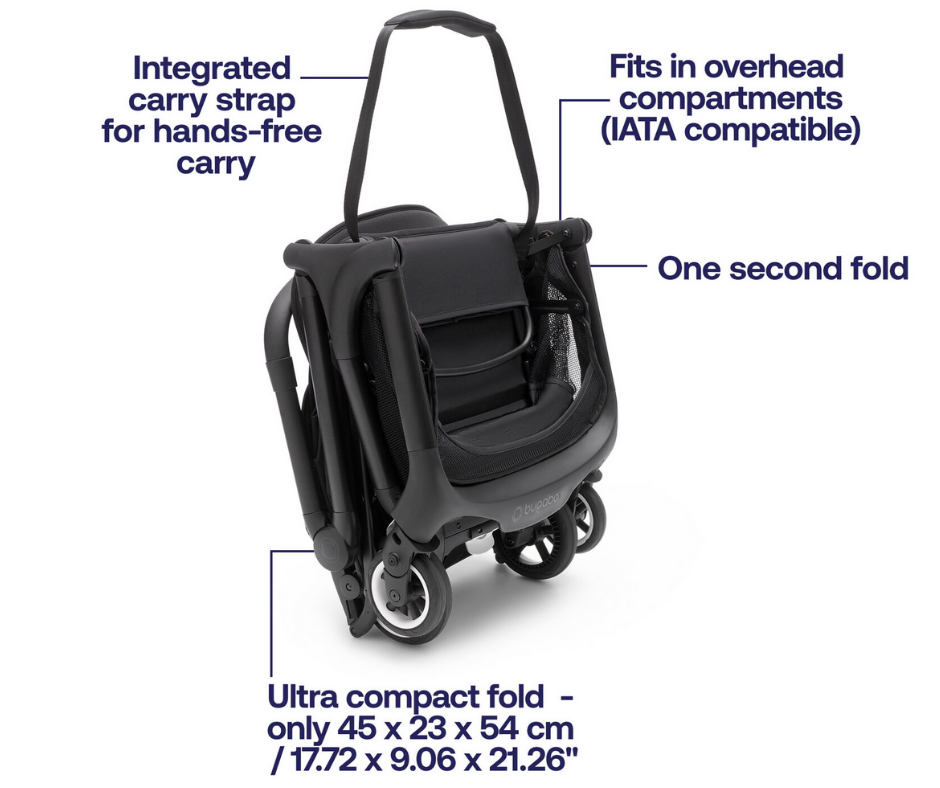 One of the most useful features, in our opinion, is the handy shoulder strap - you can transition the stroller to the car, across airports, and fold it when your toddler decides that they'd rather walk but needs their hand held - so convenient! We also love the ultra compact fold; those dimensions make this stroller one of the most compact that we've spotted and also make it a superb choice for those of you with small cars, a reliance on public transport, or a holiday abroad booked.
View this post on Instagram
What Colours is the Bugaboo Butterfly Available In?
We spotted that this stroller is available in three sleek, urban colour choices - which one would you go for? For us, Forest Green has caught our eye. You can pick from...
Midnight Black
Stormy Blue
Forest Green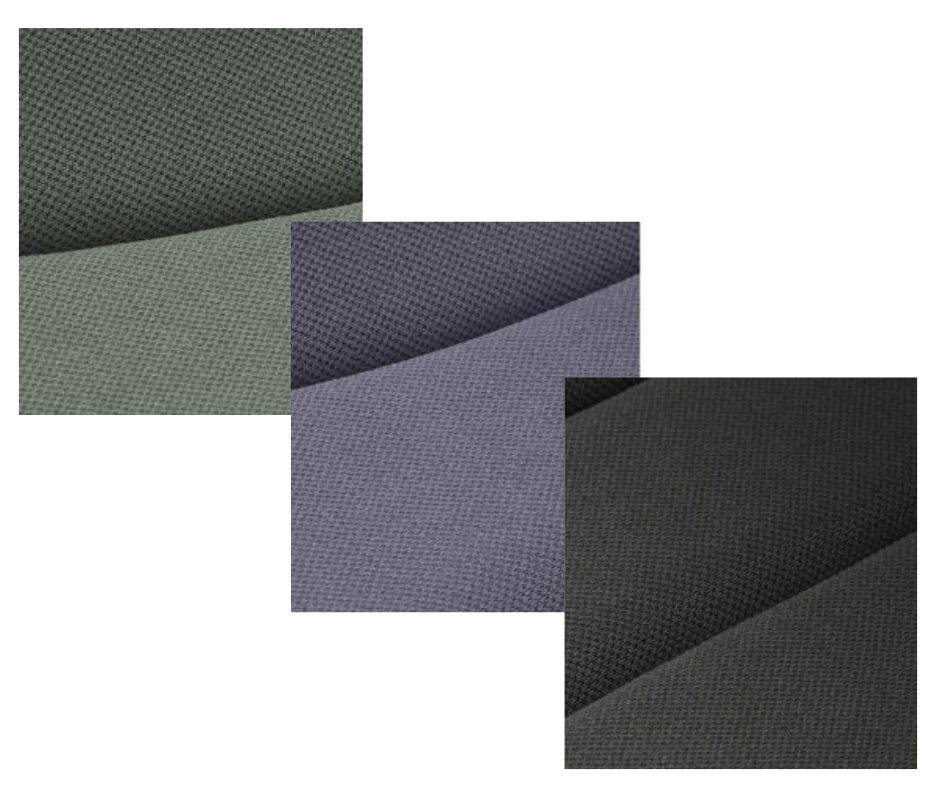 When is the Bugaboo Butterfly Available?
The Butterfly is currently on pre-order due to high demand! Pre-orders will be released from the 14th of June 2022 and delivered within 2 weeks.
Our Verdict...
It's safe to say that we think that it's a total winner and definitely up there to become the best stroller of 2022, but we wanted to see what our online community of parents had to say about the new Bugaboo Butterfly...
"I've been looking at Bugaboo for my little one due this summer, as they're a really popular brand and reliable. This looks great! I have a Mini Cooper so I think this will be handy for the small boot."
"Aaaah, I'm off abroad in August and needed a small buggy for this. Love the look of it, and also love the shoulder strap."
*Advertorial content - written in paid partnership with Bugaboo*
Affiliate links are marked with an *
If you liked this you might like...
Favourite Finds
If you like this product, you might be interested in these too!