This year, the Queen becomes the first Monarch to have celebrated a Platinum Jubilee - 70 years on the throne!
Many of you will be getting involved with a traditional British street party, exciting events and parties at school, so why not take a look at all the wonderful Platinum Jubilee merchandise we've spotted? From t-shirts to teacups, and bunting to hampers, there is an enormous amount of wonderful merchandise to choose from online, so we hope that we're providing some inspiration for those of you who want to get involved with this huge moment in history.
Check out our favourite finds...
2022 Jubilee Celebration T-Shirt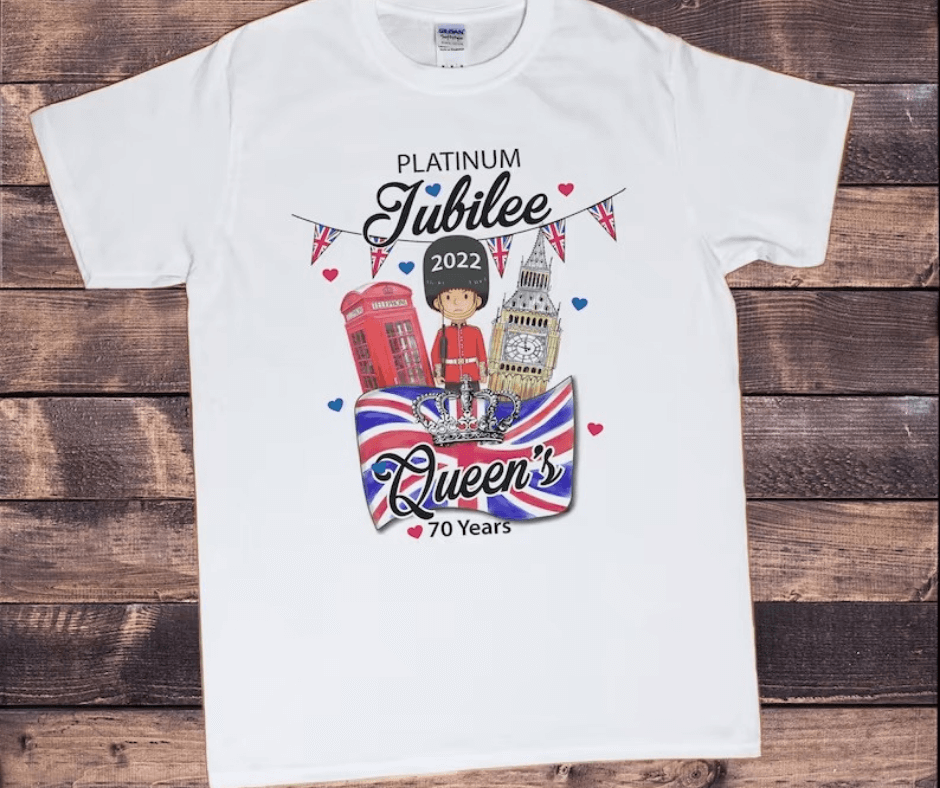 This children's t-shirt could be a fabulous choice if their school has set a theme for a Jubilee celebration day at some point - it really fits in nicely with a red, white and blue theme!
Jubilee 2022 T-Shirt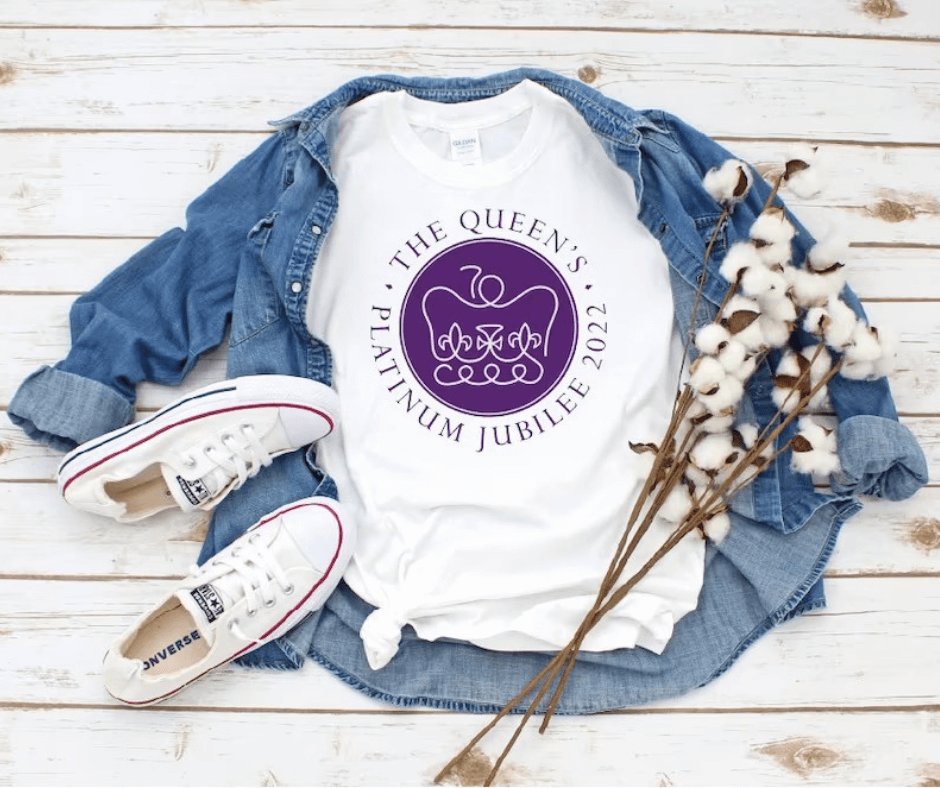 We think that this crown motif t-shirt is really sophisticated and would look trendy with jeans and converse at Jubilee parties and BBQ's!
Personalised Matching Our Jubilee Party T-Shirts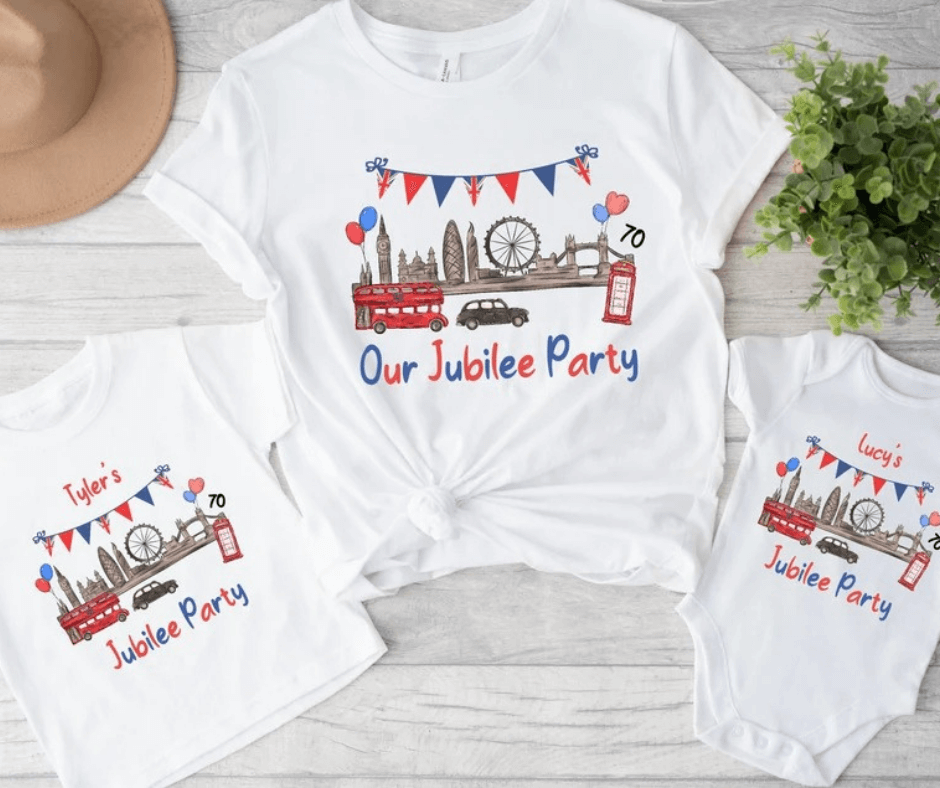 We're a sucker for matching family t-shirts, and could not resist showing you these! Why not get the whole family involved with a matching set?
Cath Kidston Jubilee Range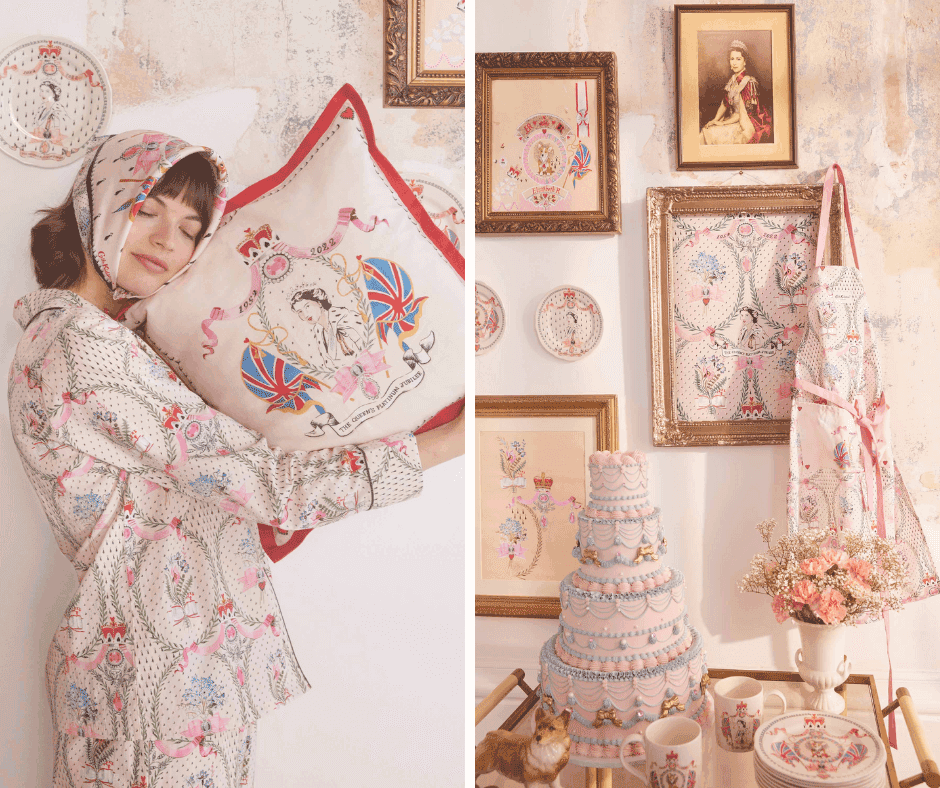 Cath Kidston is such an iconic British brand and we LOVE their gorgeous Jubilee range. Why not hold an afternoon tea to celebrate, with some stunning Cath Kidston accessories?
The Queen's Jubilee Gift Box Limited Edition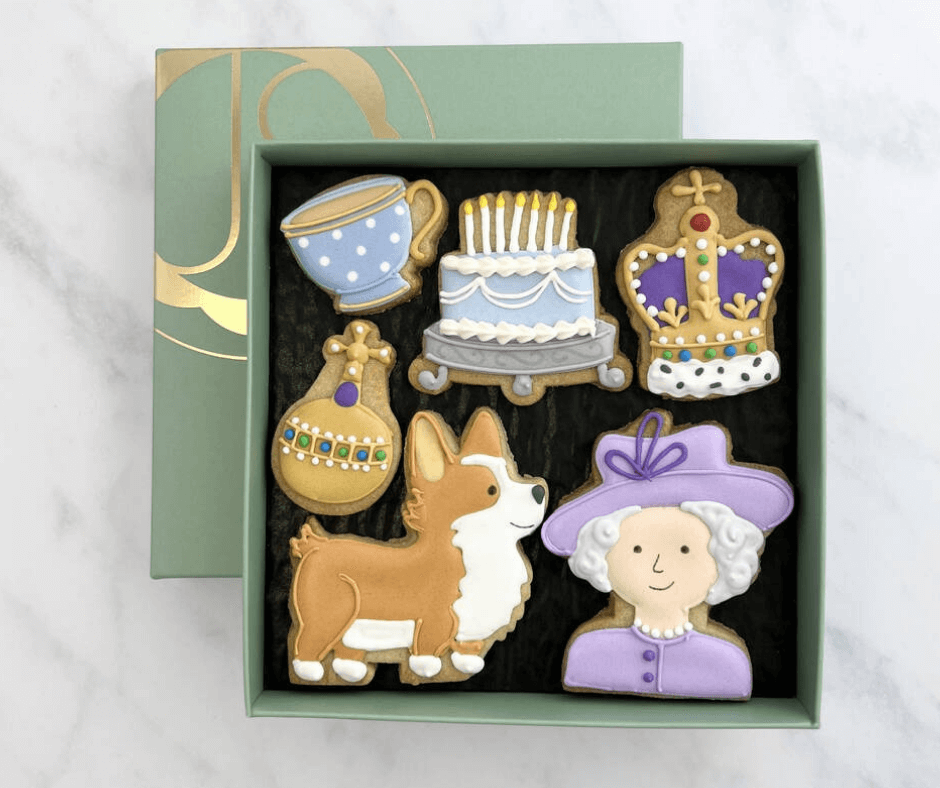 How cute are these biscuits? They'd be a great gift to give to a host/hostess of any party or event that you're invited to on the Platinum Jubilee!
Fortnum & Mason Jubilee Range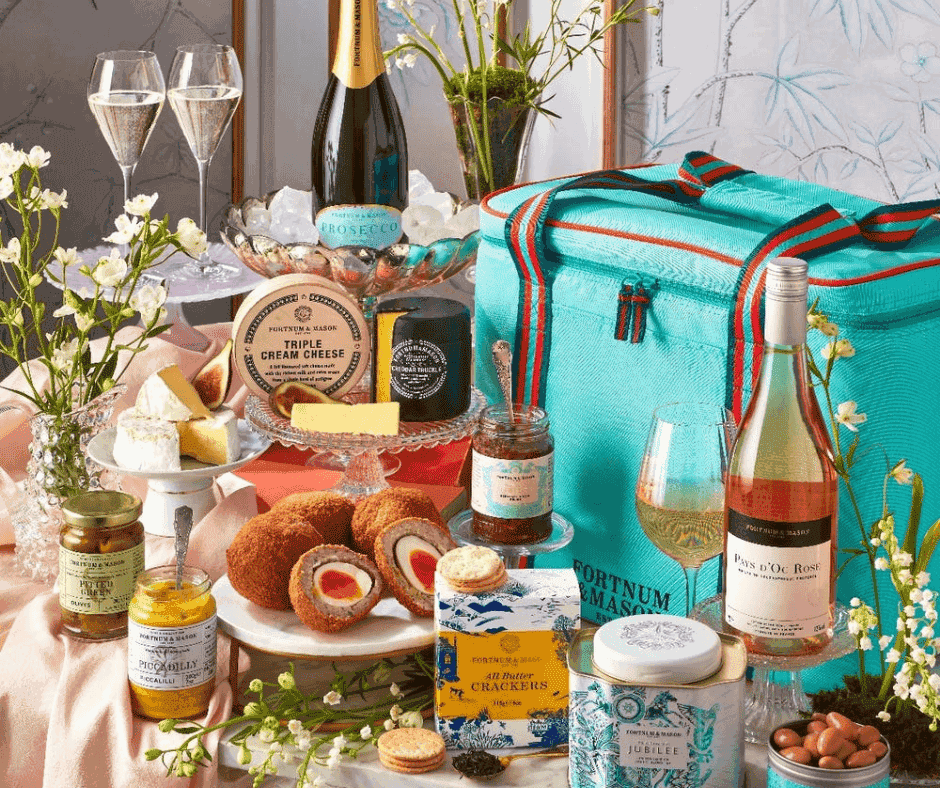 Fortnum & Mason is another iconic British brand that we HAD to mention because their hampers are renowned for bringing the highest quality produce to the table, as well as being a favourite of the Royal Family.
Set of 6 Queen Elizabeth Cupcake Cake Toppers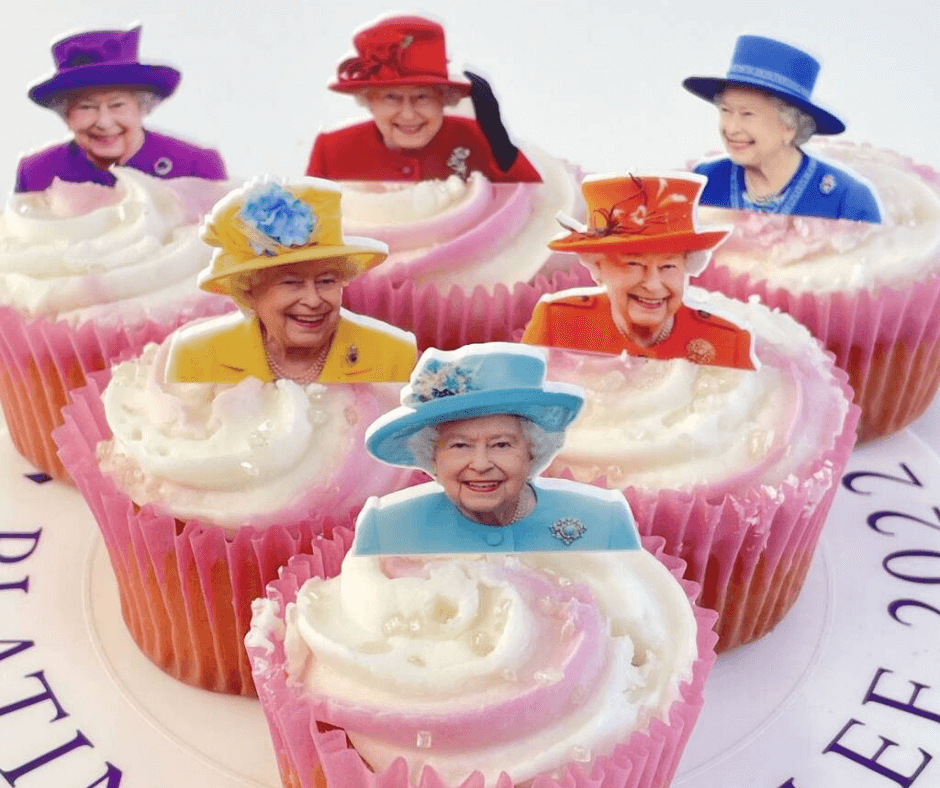 These cupcake toppers made us giggle - how perfect are they for some home baking efforts, for those of you holding a party or attending a bake sale?
Queen's Jubilee Party Balloon Arch Decoration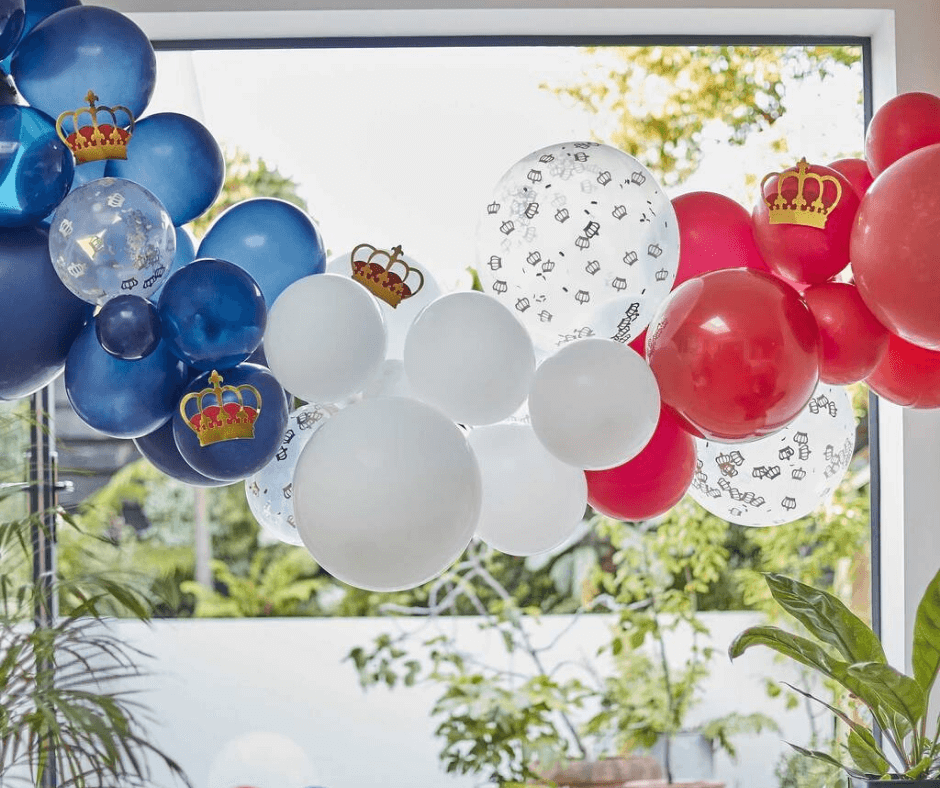 This balloon arch is a great finishing touch for any Jubilee party!
Emma Bridgewater Jubilee Collection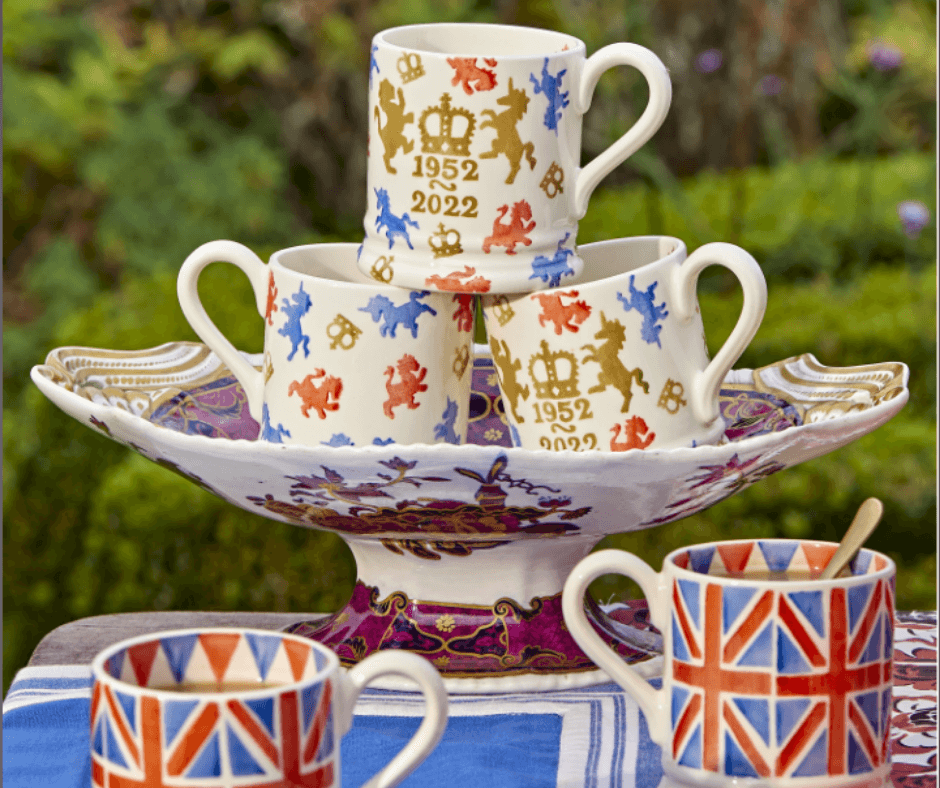 We love Emma Bridgewater products - their limited edition Platinum Jubilee collection is seriously patriotic and would look the part on the table at a street party!
Queen's Platinum Jubilee Mini Corgi Cross Stitch Kit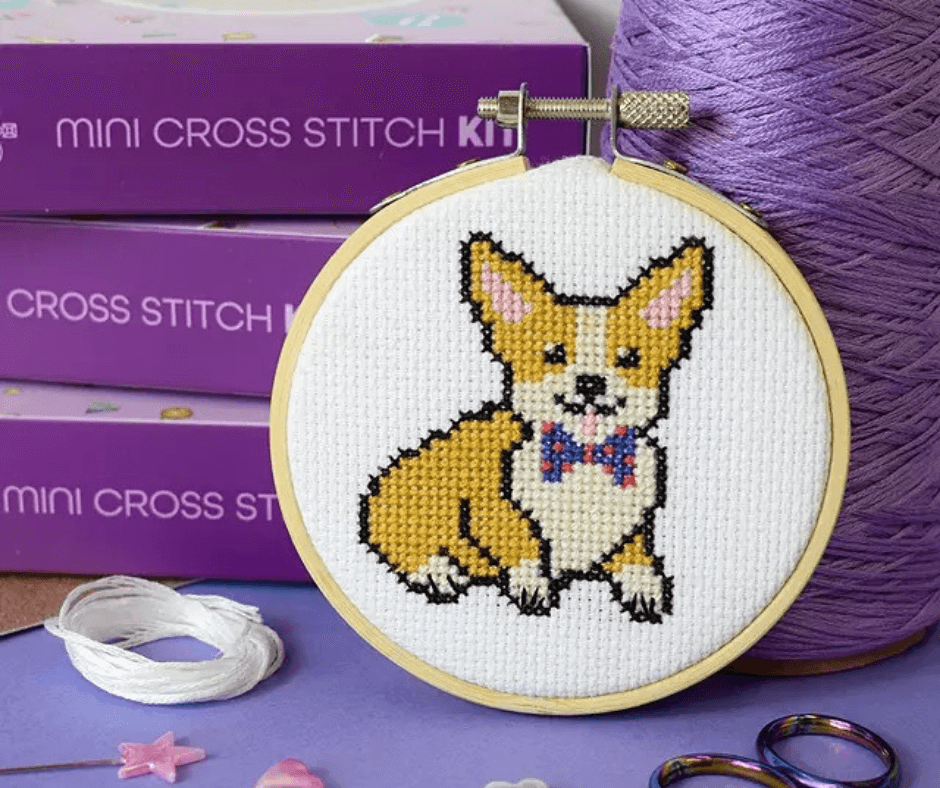 For those of you who are a cross stitch hobbyist, this could be a cute commemorative purchase to add to your collection. We're sure the Queen would approve of that adorable corgi!
Queen Elizabeth II Platinum Jubilee Linen Tea Towel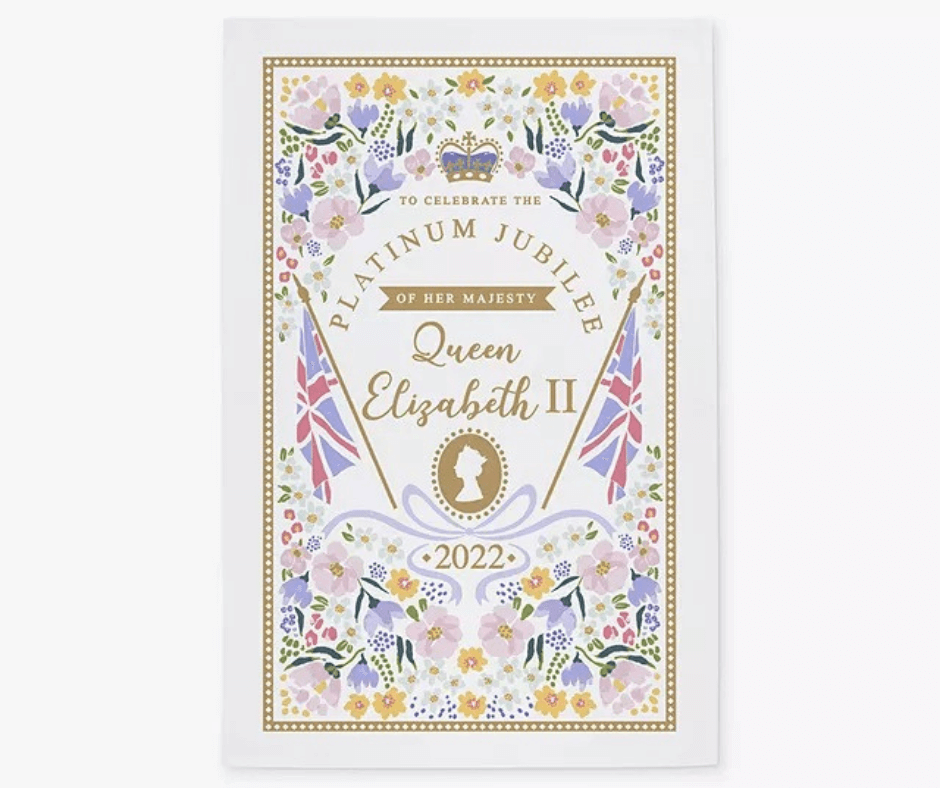 Collectible merchandise is something that quite a lot of people are interested in, especially relating to the Royal Family. Could this beautiful tea towel be the next one added to your collection?
The Platinum Jubilee of Her Majesty The Queen 2022 UK £5 Brilliant Uncirculated Coin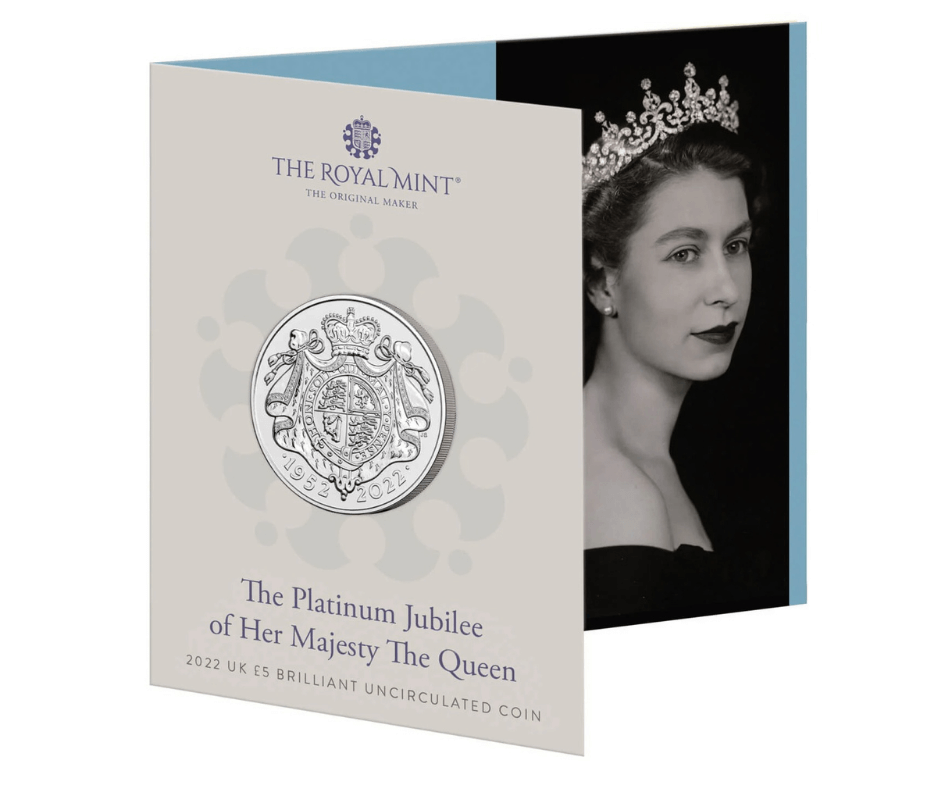 Keen coin collectors, check this out and get one whilst you still can!
Baker Ross Jubilee Range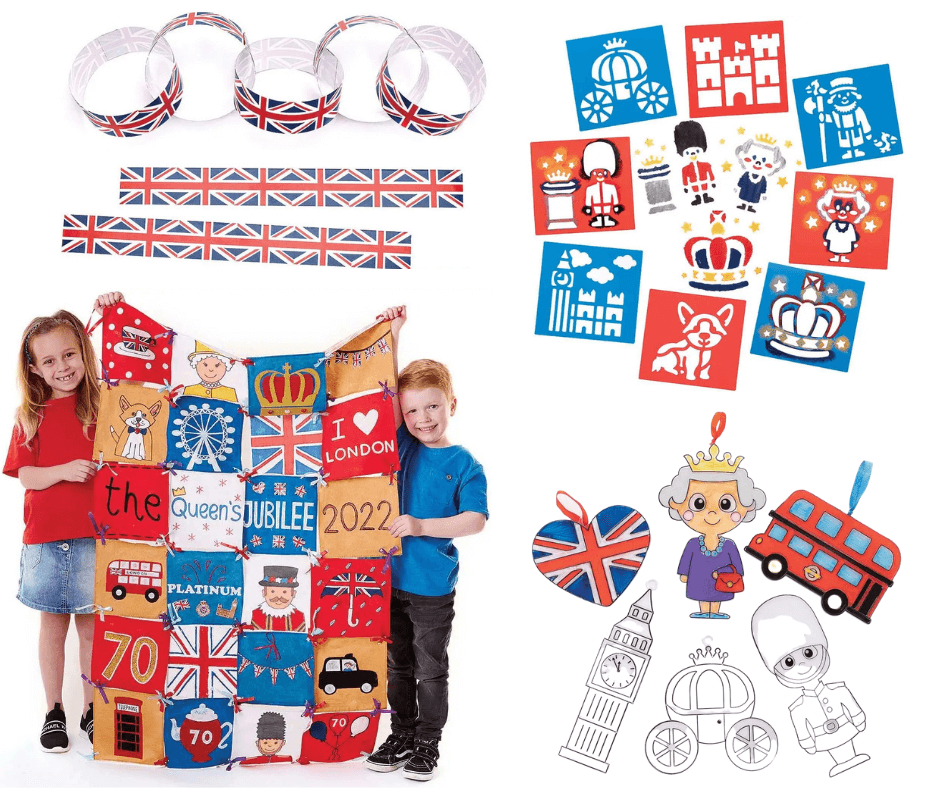 The Baker Ross Platinum Jubilee range is fantastic; you'll find so many Royal-themed arts and crafts activities to enjoy, at brilliant prices.
Queen Platinum Jubilee Garland Elizabeth Party Decoration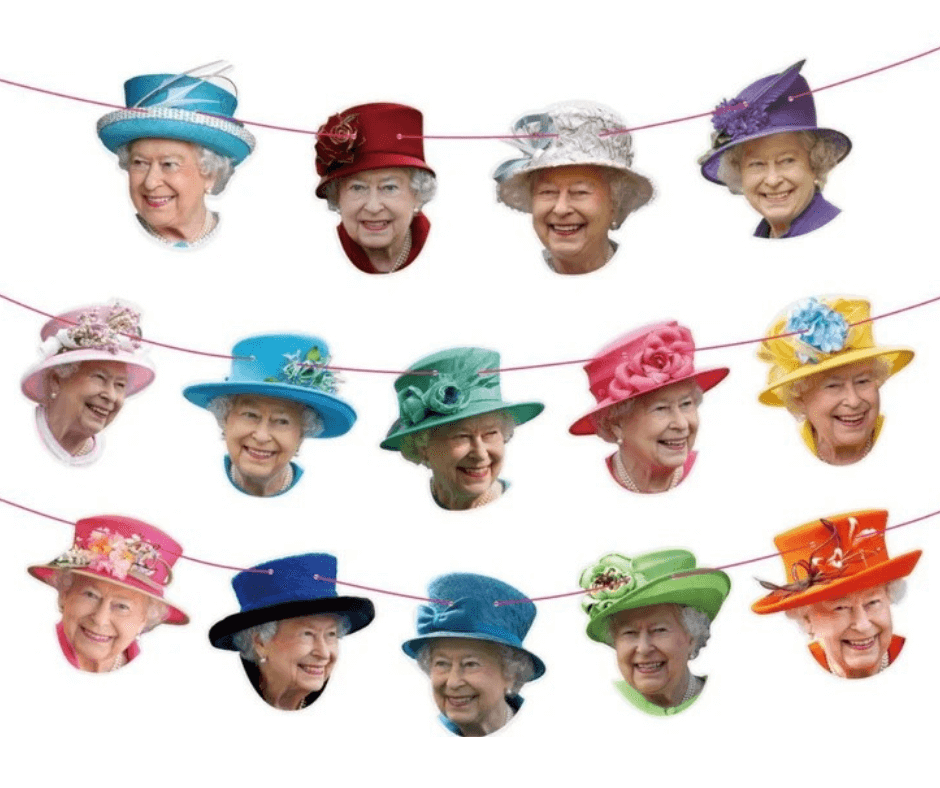 This bunting made us chuckle! It would definitely be the talking point of any Platinum Jubilee party, without a doubt.
Royal Cardboard Cutouts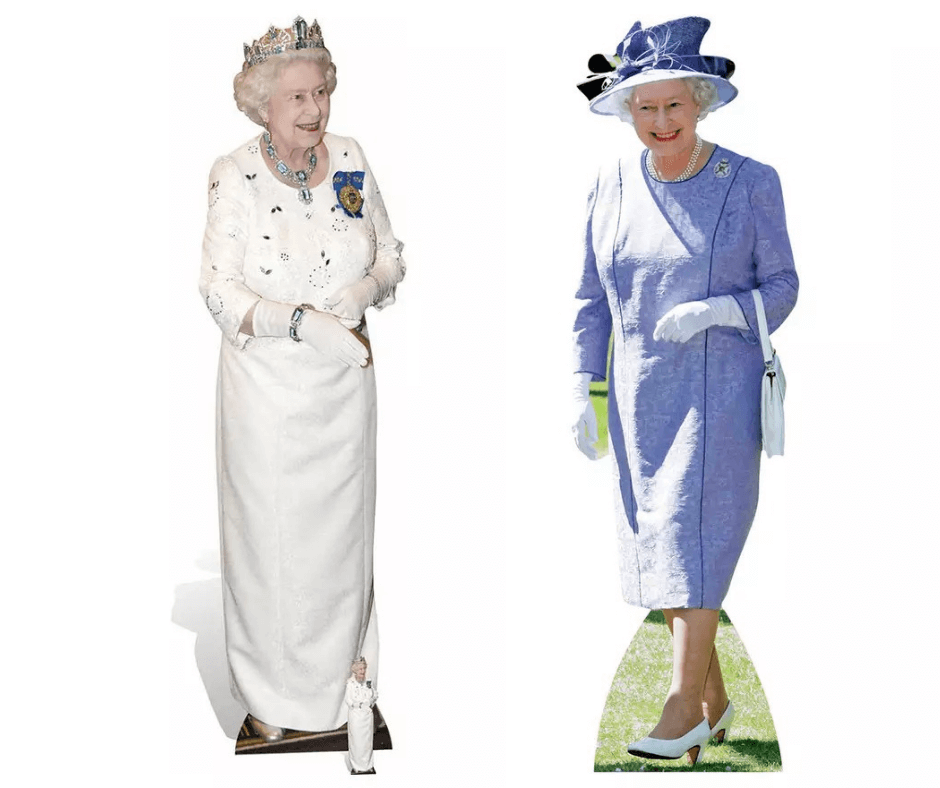 Our final novelty find would be the range of Queen cardboard cutouts that we've spotted - what a great party centrepiece! You and your guests will have a laugh taking selfies with Her Majesty during your party!
Our verdict...
We're loving the huge range of Platinum Jubilee merchandise we've spotted online! Whether you're holding a traditional British street party with your neighbours, having afternoon tea at home, or doing something else to get involved with the festivities, we hope that our favourite finds have given you some Royal inspiration.
If you liked this you might like...
Favourite Finds
If you like this product, you might be interested in these too!