*Advertorial content - written in paid partnership with Tesco*
In need of a wardrobe revamp in time for the warmer weather? F&F at Tesco has you covered!
With their bang-on trend, gorgeous spring/summer collection, you can dress the whole family in style for the summer months without breaking the bank. We've found that the quality of the clothing at F&F is excellent, and there's nothing more convenient than being able to shop for your groceries at the same time as going on a clothes shopping spree!
As an added bonus, why not use your Clubcard to stack up points to spend on other treats for the school holidays? Find out more here.
Check out what we spotted in-store during our shopping trip...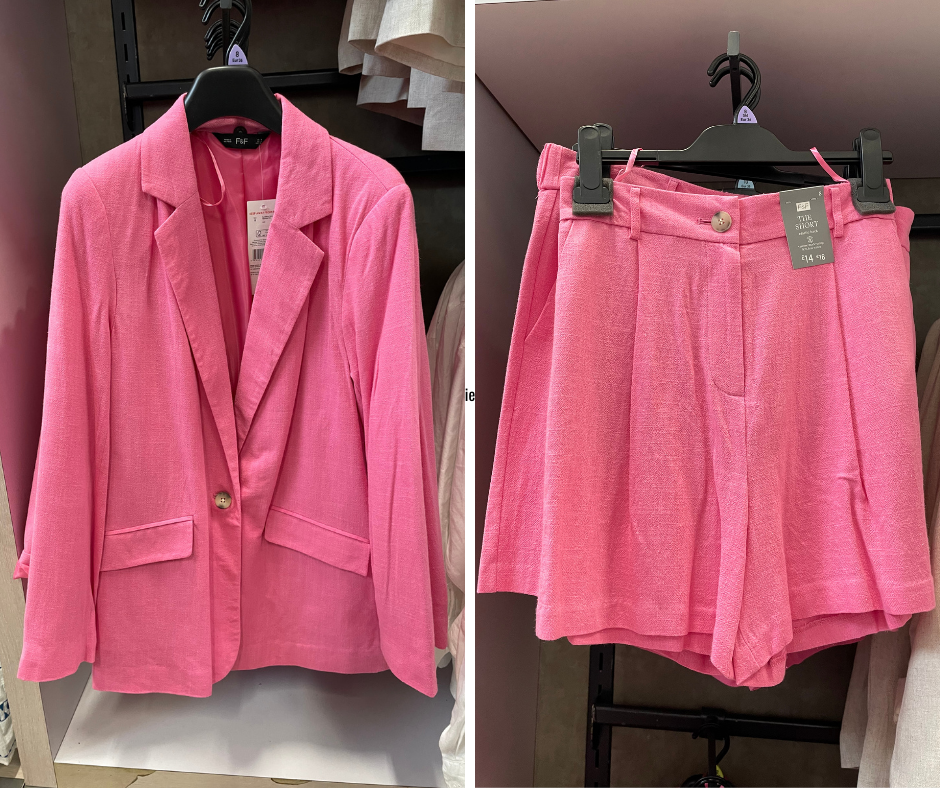 This shade of pink is beautiful, and we think you'd be the most glamorous mummy by far wearing this set on a summer's evening on holiday or at parties. You can dress it up with some cute heels, or dress it down with sandals or Converse.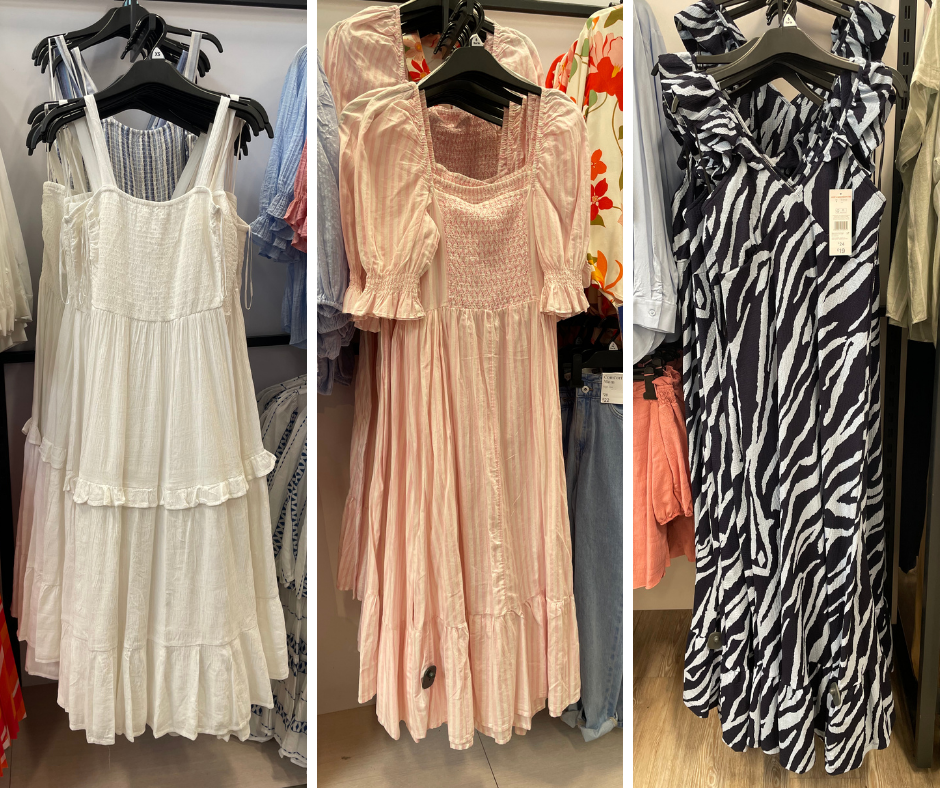 The range of summer dresses we spotted in-store seriously wowed us, not only are the prices unbelievably low but they all look and feel well made and superbly designed. These are ideal for holidays abroad and days spent in the garden enjoying some lush sunshine... Bliss!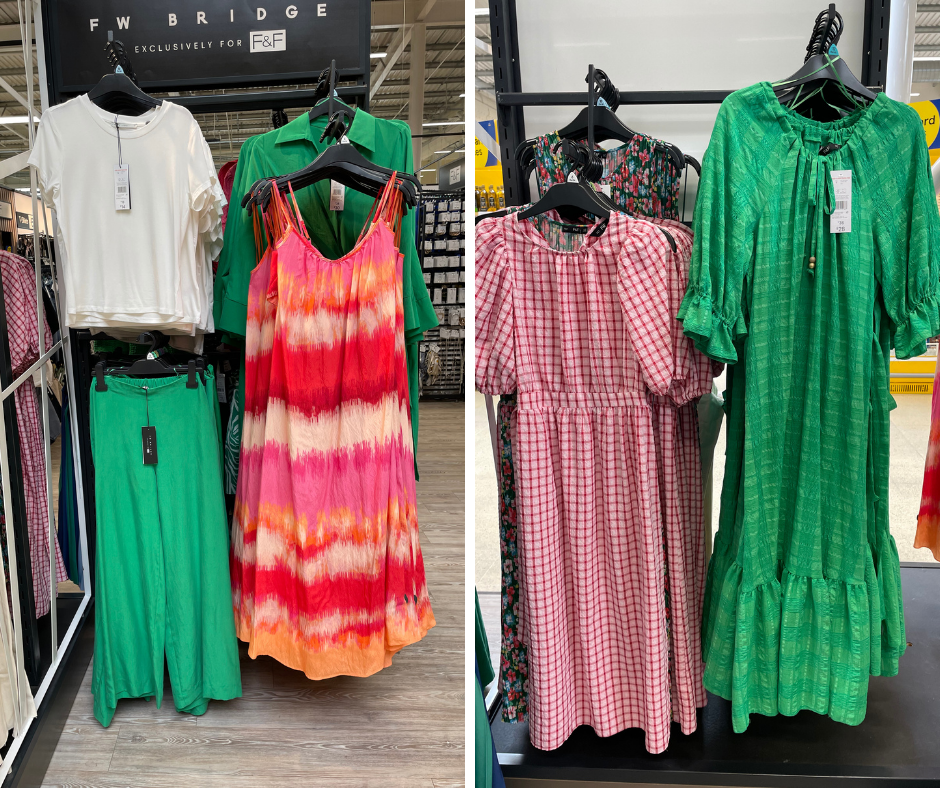 There are so many different designs, prints and colours to choose from too - we really admire how diverse the F&F range of clothing is, because it means there's always something for everyone! Whether you prefer muted pastels or love an eyepopping print, you'll be catered for.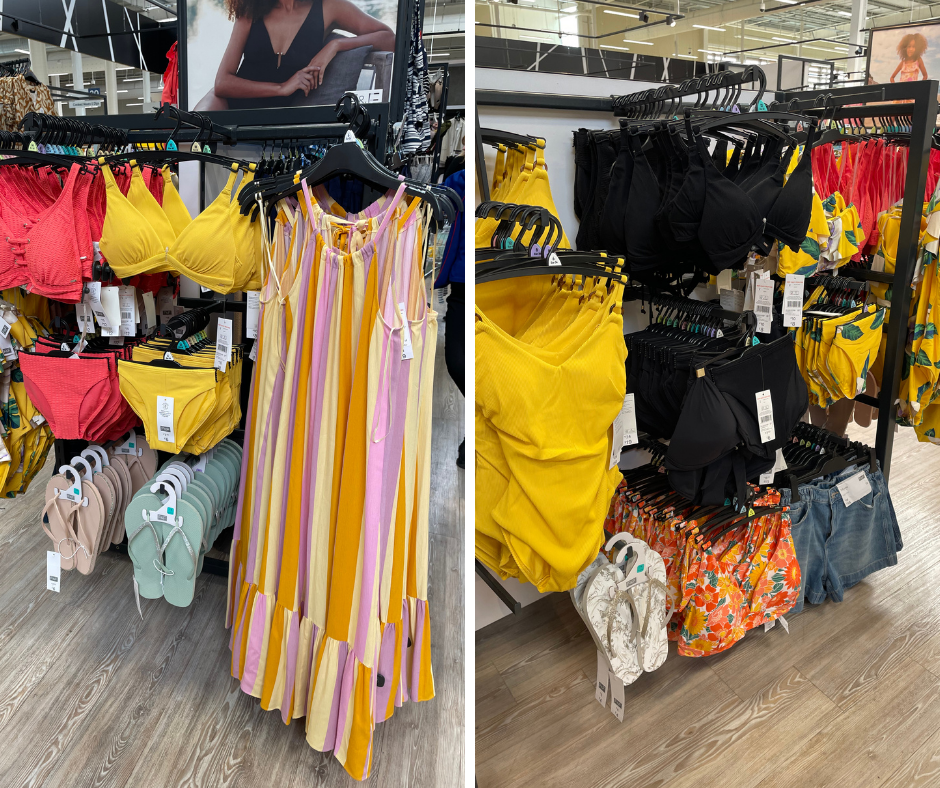 The swimwear and sandals we spotted is well worth a peruse. There are styles for every mummy, whether you prefer a bikini or love a slinky swimsuit.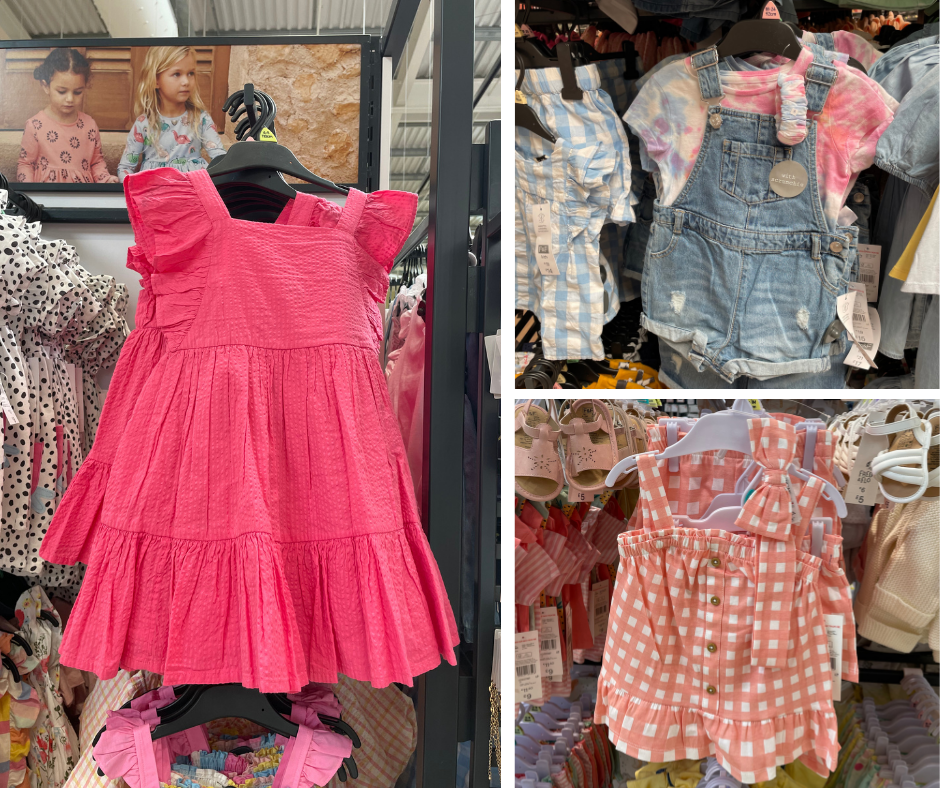 For the kids, you will NOT be disappointed! We spotted so many adorable outfits during our in-store visit - if you're due to go abroad with your little one, you definitely need to pop into your nearest Tesco for a look.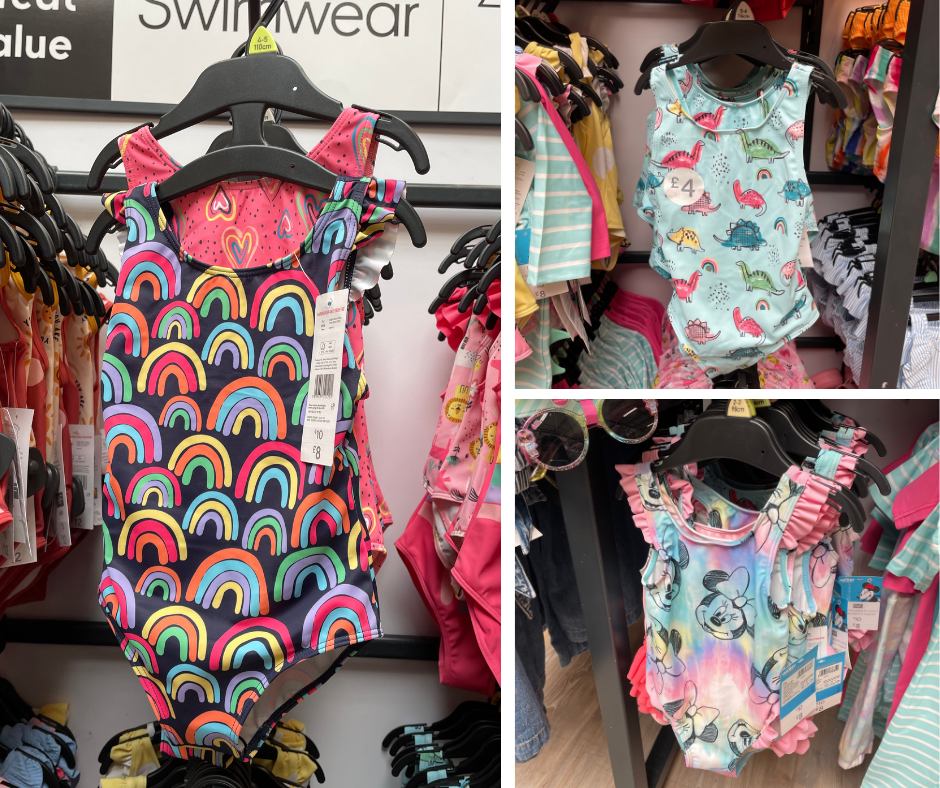 We found the range of swimwear for children outstanding! From Minnie Mouse, to cheerful rainbow prints, F&F really set the bar high when it comes to variety, style and quality. You'll also struggle to miss your little one amongst the crowds with these eyecatching prints!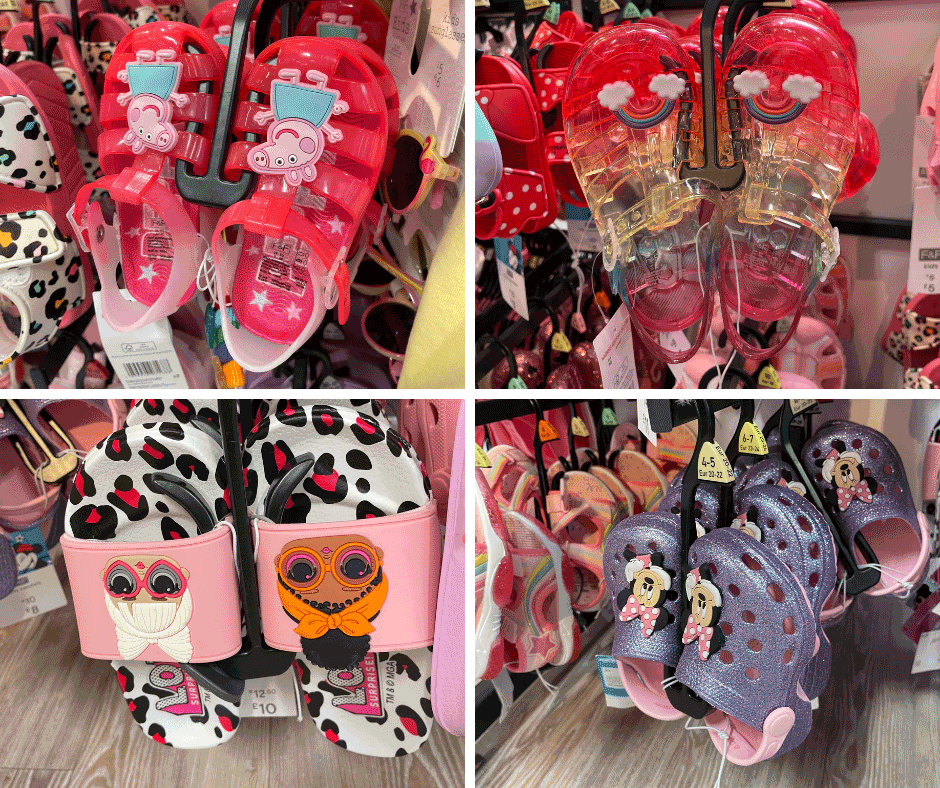 Finally, we couldn't forget to share the lovely footwear we fell in love with too! Those LOL! Surprise sliders are super cute and so affordable; perfect for trips to the beach, the pool, or relaxing at home by your paddling pool.
Our verdict...
We're huge fans of the F&F range at Tesco and with our Clubcard, we're forever racking up Clubcard points to splurge on more treats for the kids (and ourselves). As you'll all agree, kids go through clothes like there's no tomorrow and many of us often find ourselves needing to replace things at short notice, or struggling for time to get organised for a trip. Well, with Tesco, you can do your usual essentials grocery shopping AND pick up some new styles at the same time. A total game-changer!
If you liked this you might like...
Favourite Finds
If you like this product, you might be interested in these too!