Healthy children without pre-existing conditions aged five to 11 in England will now be offered two Covid jabs on a 'non-urgent.
The government's vaccine advisers have stated that the vaccines will help to protect a 'very small number of children from serious illness and hospitalisation', whilst stressing that the offer is not classed as urgent because Covid-19 does not pose a significant risk to healthy children. The rate of deaths in youngsters who die of Covid-19 is a tiny 0.001%!
Why won't they be offered on an 'urgent' basis?
The Joint Committee on Vaccination and Immunisation (JCVI) has warned that the vaccines shouldn't be prioritised over important childhood vaccinations in children aged 5 to 11, with the MMR vaccine uptake at a record low due to the NHS being under so much strain during the pandemic. HPV vaccine uptake is also experiencing the same dip in uptake, with officials keen to turn the tide.
Scotland and Wales have made the same announcement that they are expanding their vaccine programmes to include children of this age group, accepting the JCVI's recommendations. Initially, only children deemed 'vulnerable' were offered access to a Covid-19 vaccination, but now approximately 5 million more children are eligible for a Covid-19 vaccine, with two doses spaced 12 weeks apart. The Government aims to offer a first dose to all eligible children by April 2022.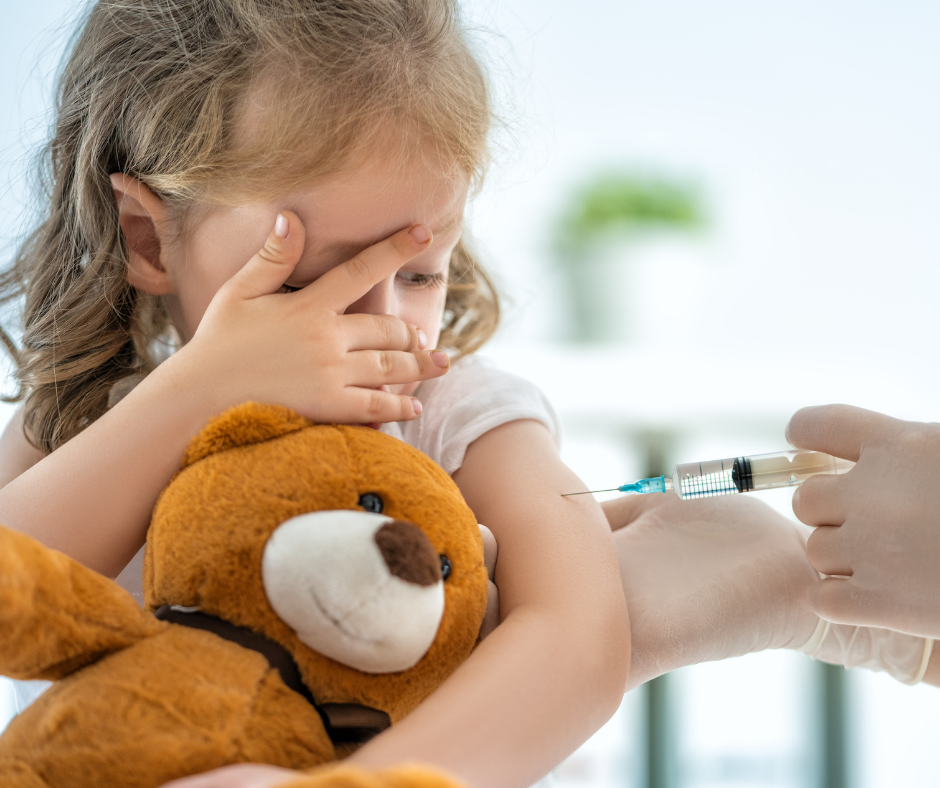 What will public uptake be like?
As only half of children aged 12 to 15 have received a Covid-19 vaccine in England (only 20% have had two doses), questions have been raised about the move, with the JCVI believing that 85% of children at primary school already having had covid thus having developed some natural immunity. Two doses have been shown to offer inconsistent protection against Omicron (some data suggests as low as 10% protection), but does provide much higher levels of protection from more severe Covid-19 symptoms and complications.
The JCVI investigated whether the Covid-19 vaccine rollout could prevent disruption to education by preventing outbreaks of mild cases in schools but said there was 'not enough evidence' at this stage, stating that the main purpose is to 'act as a safeguard in case a new variant emerges that is more dangerous to children'. It is estimated that for every one million 5-11 year olds who receive two doses, 100 potential hospital admissions would be prevented in the situation of a more serious wave of Covid-19 cases. Three ICU admissions and 58 cases of a serious inflammatory reaction (PIMS) linked to children who become unwell with Covid-19 would also be averted - which is fantastic news.
In contrast with the massive impact on hospitalisation the vaccine rollout in children could potentially give, for every million doses administered, just two cases of myocarditis could be expected, showing that illness from the vaccine is much rarer than illness from Covid-19. However, to ensure safety and to fully investigate the myocarditis concerns, the JCBI held off before finally approving the recommendations.
Professor Wei Shen Lim, chair of Covid-19 immunisation on the JCVI, said:
'The Committee has carefully considered the potential direct health impacts of vaccination and potential indirect educational impacts. The main purpose of offering vaccination to 5-11 year olds is to increase their protection against severe illness in advance of a potential future wave of COVID-19.
'Other important childhood vaccinations, such as MMR and HPV, have fallen behind due to the pandemic. It is vital these programmes continue and are not displaced by the rollout of the COVID-19 vaccine to this age group.'
Parents are being asked to wait until they get a letter or other form of contact inviting them to take their child for a Covid-19 vaccine, rather than contacting their GP surgery or other clinics, to ensure that phonelines and lines of communication don't become jammed.
Other news stories to read...