Chad Valley Aquarium Activity Pool Review
---
Woohoo! Summer is here!
Well, the 5 minutes we get of it here in the UK, anyway… blink and you'll miss it!
With the stinking hot weather comes a need to entertain the little ones and keep them cool at the same time – which is why paddling pools are the 'staple' of the garden toys.
The Chad Valley Aquarium Activity pool balances practicality and functionality with value for money and fab extra features that really ramp up the pools entertainment factor.
This review will look at the key features of the pool, and user testimonies.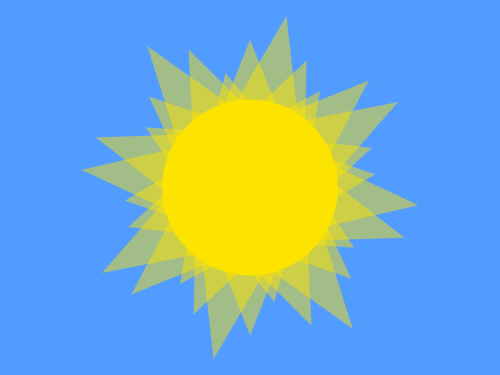 ---
Features
This pool features a cute little slide, perfect for small kids to be able to clamber up, and small enough for it to be a short drop into the pool. This is especially vital for mums with younger children!
Included are an awesome gang of inflatable marine creature pool toys!
The palm tree included (see main image) can be attached to your hose pipe to give the kiddies a sprinkling of water whilst they play.
The pool is around 2 and a half metres wide and long, which is fairly big as far as paddling pools are concerned, so if you do purchase this paddling pool make sure that the dimensions will fit in your garden.
All of this for only £30 at Argos!
---
User Testimonies
Quite a few mummies in our private group have this paddling pool and were more than willing to provide me with their testimonies (and some super cute photos of their wee ones enjoying the Chad Valley Aquarium Activity Pool).
Hayley Manson: "I have this for my 3 children who are 7, 4 and 2, they love it and suits all their ages. I love that it's not too deep for my youngest but still so enjoyable for my older two I love that the palm tree connects the hose pipe to make a water spray and It's so easy to put up. No negatives really!"
*
Karen Bailey: " Bought at the weekend using some of our son's birthday money. He loves it! It's a pain to inflate as there's so much stuff with it but it's perfect for little ones as it's very shallow and big enough for mummy and/or daddy to be in too!"
*
Kim Reid: "It was her first time in a paddling pool, she kept dipping her bot in until she was brave enough to sit down, so funny. It was great, the kids loved it. Good size for them to actually play in rather than just sitting there. Loved the little octopus and fish floats too, great extra touch!"
---
All in all, this paddling pool has been given glowing reviews (for the sake of balance I like to hear negative points too but the only response was overwhelmingly positive), with the most positive observation being the amazing value for money as the Chad Valley Aquarium Activity Pool is a perfect balance between practical and entertaining. The only negative point could possibly be the large size for those with smaller gardens.
I hope that you're all enjoying this glorious warm weather while it lasts!
Remember; stay cool, stay safe.
Love from Katie! xx