What is the best highchair?
Great question! As parents, we want our little one to be as comfortable and as safe as possible, as well as considering how easy to clean the highchair is after a particularly messy introduction to baby-led weaning. Well, Our Bump Baby and You community have officially spoken. In a recent poll ran in our group we were blown away by the amount of votes one highchair in particular received!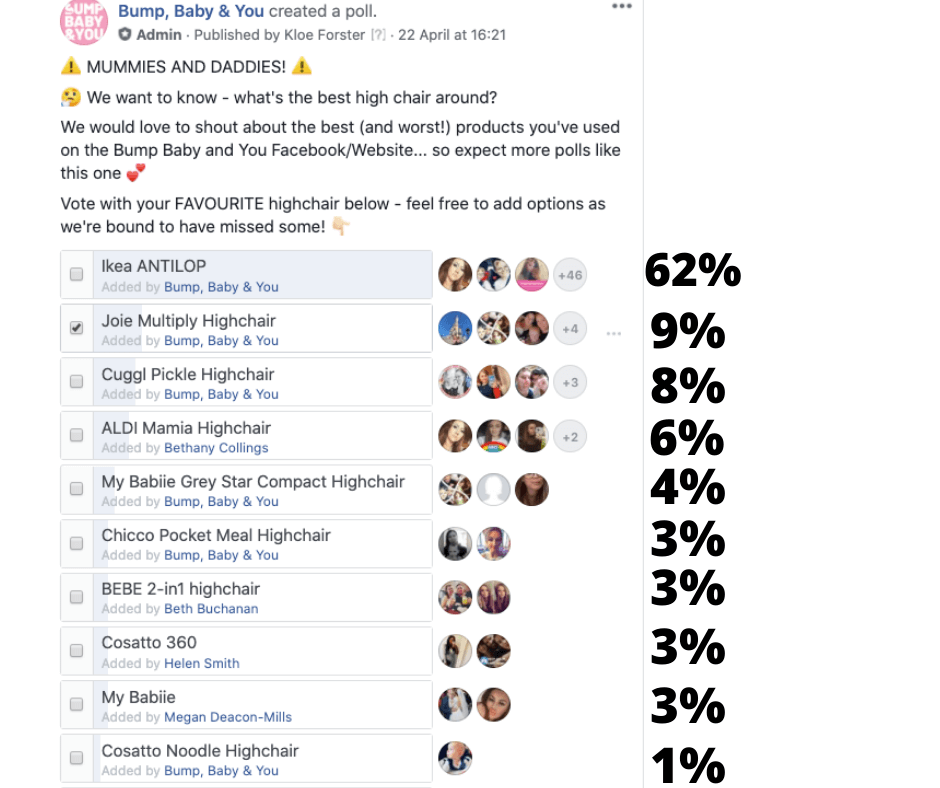 Number One - Ikea Antilop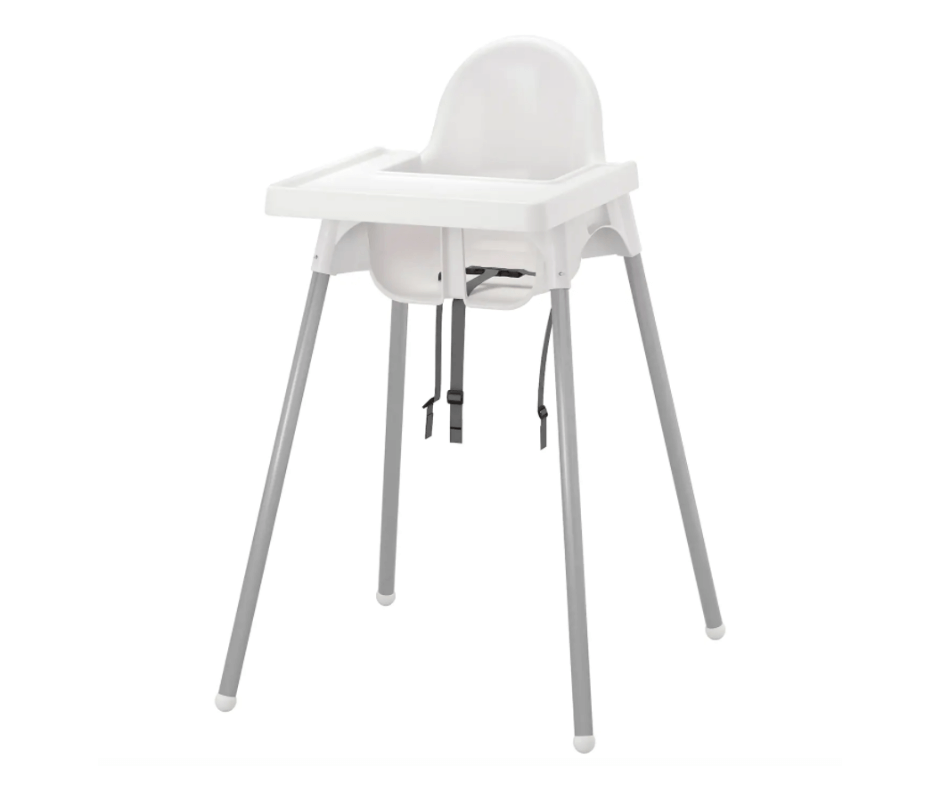 The highchair that was number one with the most votes (a whopping 62%) was the Ikea Antilop.
You can find it on the Ikea website HERE. At just £12 it's definitely the cheapest one of the bunch too!
Number Two - Joie Multiply High Chair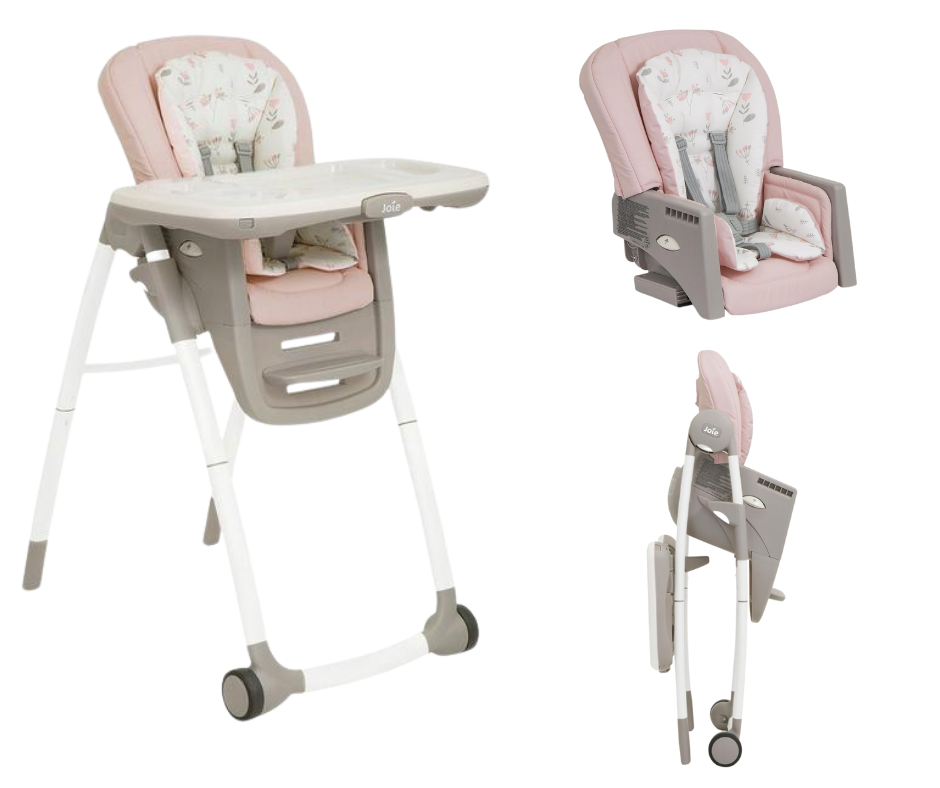 2nd in the list was the Joie Multiply high chair!
This is a great long term investment as it's got 6-in-1 features! It even transforms into a separate chair and desk once your little one is ready. It's the priciest on the list but definitely one of the most practical. It also has a 2 year guarantee for extra peace of mind.
I can personally vouch for this high chair – I loved the insert for when my little boy was starting his weaning journey, I knew he was nice and comfy and secure. Plus the print was really pretty too and looked fab in our kitchen!
Number Three - Cuggl Pickle Highchair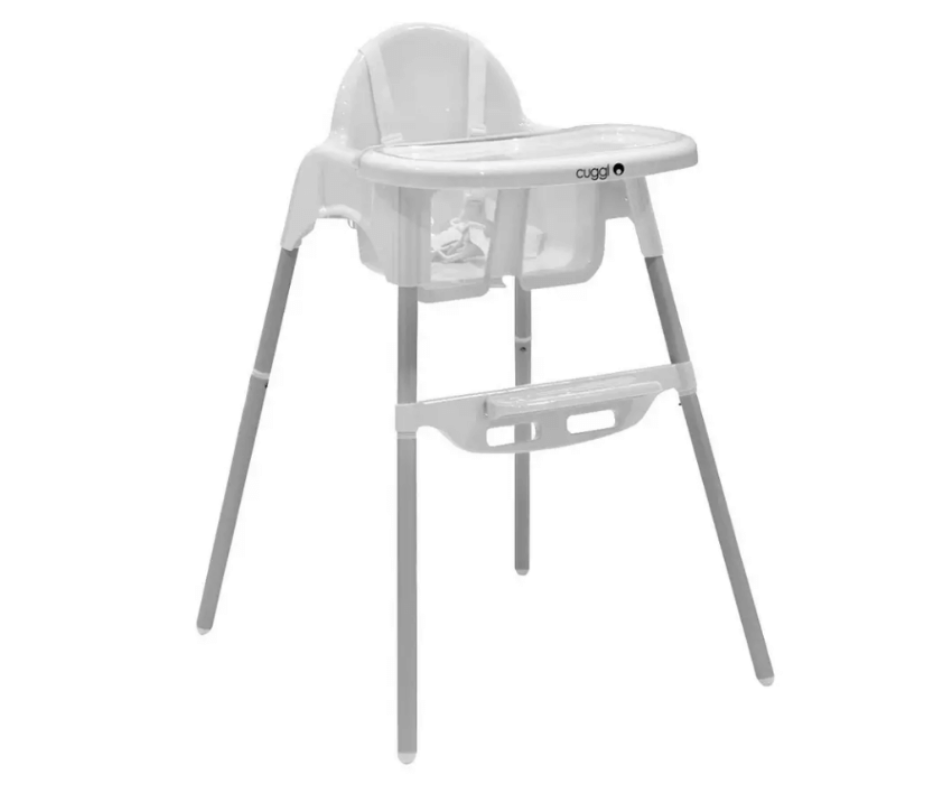 3rd in the list was the Cuggl Pickle Highchair, which we're unable to find in-stock currently.
Mums in the comments section RAVED about how easy this one is to clean and the foot rest is an added bonus too.
Bump Baby and You member Louise said "Love my Argos cuggl – I've had expensive ones and just felt they are not worth it and so much harder to clean."
Once we spot this back in stock, we'll update you!
Aldi Mamia Highchair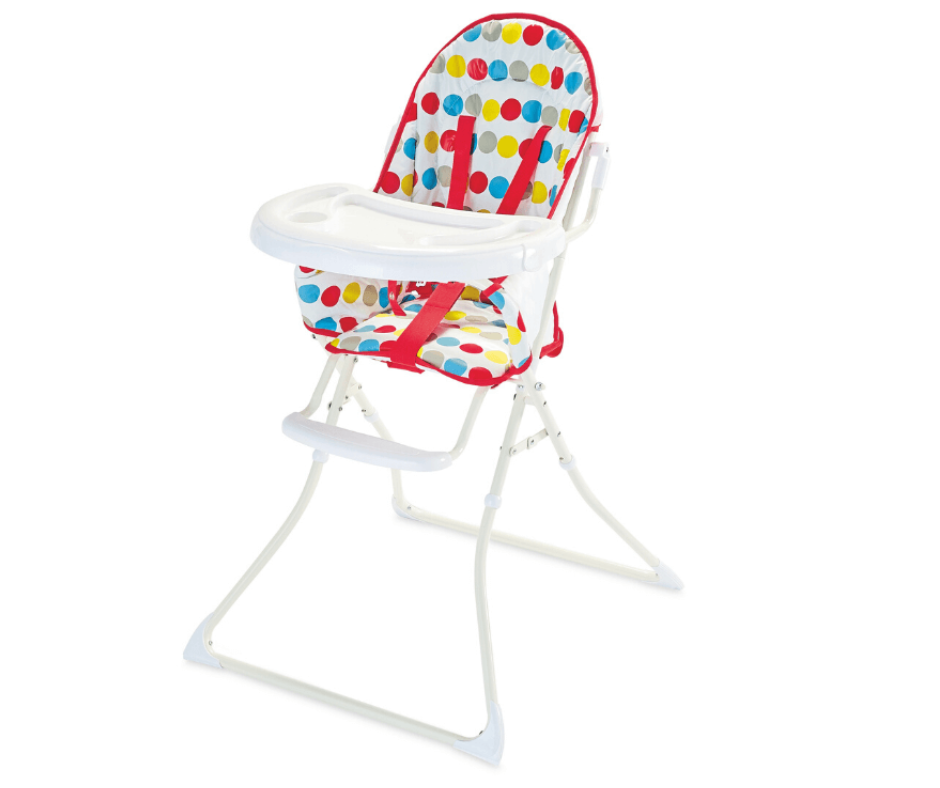 4th in the list was the Aldi Mamia Highchair.
Unfortunately, there's none for sale on-line right now but if you're lucky enough to spot one in store during a baby event they get great reviews.
Bump Baby and You group member Hilary Wills said:
"The Mamia highchair I bought for £20 from Aldi is easy to wipe down (and power-wash down!) also folds up neatly to fit in a small space, I also have the wooden highchair they brought out about 2 years ago now again super easy to clean down and is great for toddlers as they get used to sitting at a table but still have their own space."
Number Five - My Babiie Grey Star Compact High Chair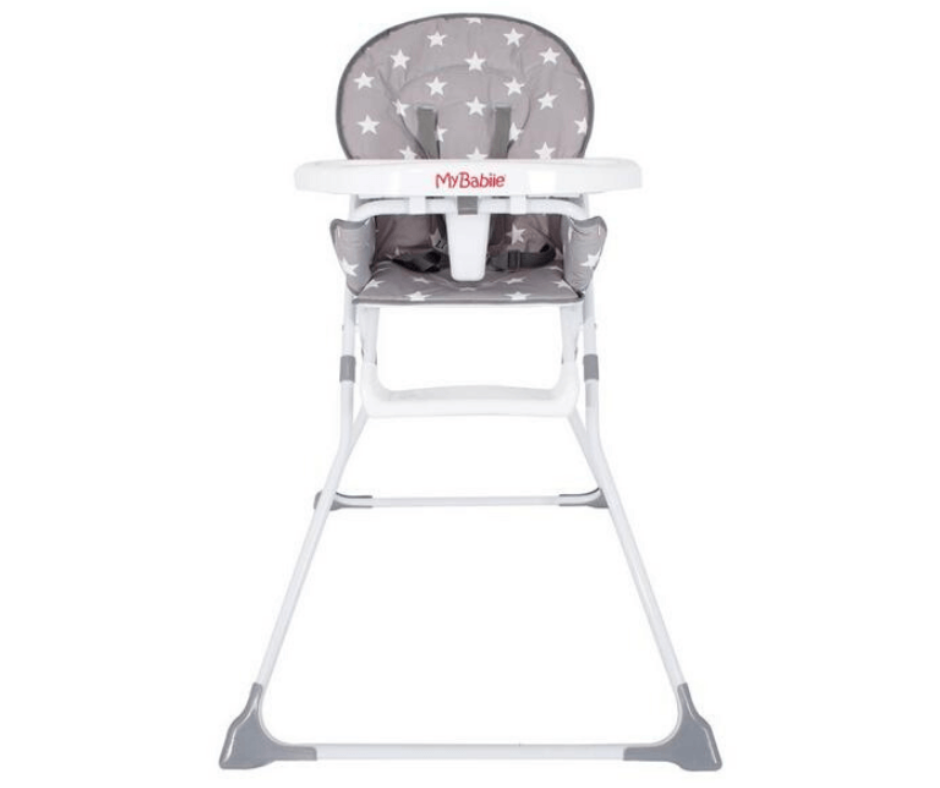 5th in the list was the My Babiie Grey Star compact High chair. You can get it HERE*
How gorgeous is this compact highchair from My Babiie? We love the grey star print!
We had a few which were joint 6th in the list...
Joint Number Six - Chicco Pocket Meal High Chair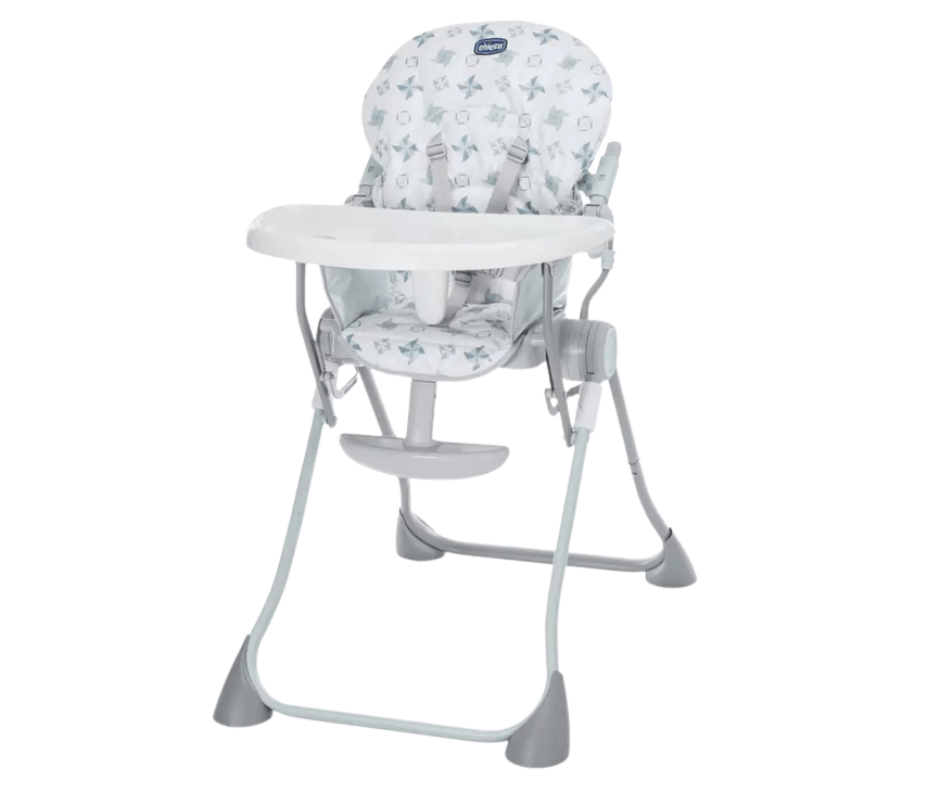 This is a favourite as it features an easy, innovative folding action. It even has a handle to make it portable too!
Unfortunately, this is currently out of stock - we'll update you when it's available!
Joint Number Six - The Bebe 2-in-1 High chair.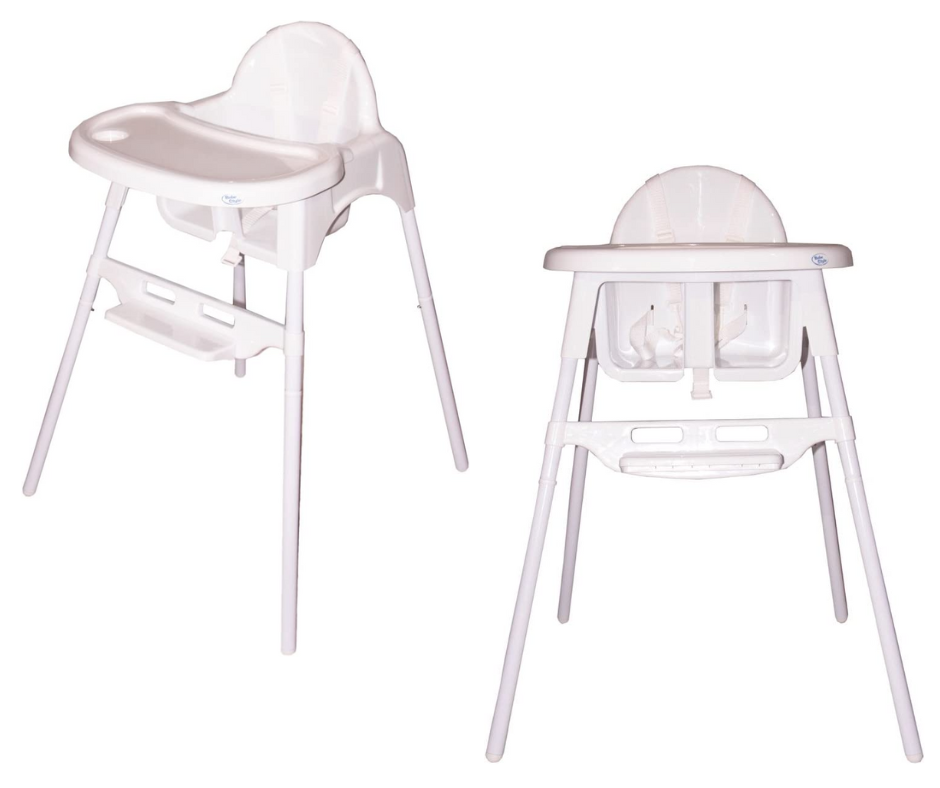 This very similar to the options we've listed above from Ikea and Argos so if you're interested – check them out!
Joint Number Six - Cosatto 3 Sixti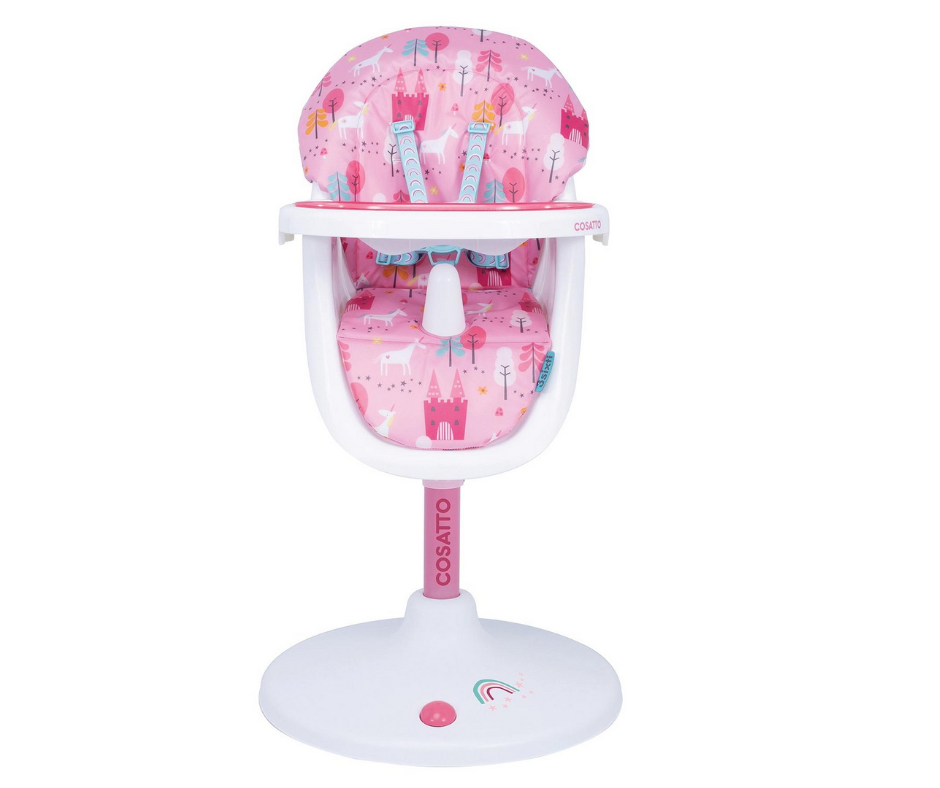 We are super impressed with this from Cosatto! It comes in a range of fabulous prints your little one will love and also has a 4 Year guarantee! Incredible. We also love how it can spin a full 360 degrees.
Number Seven - Cosatto Noodle High Chair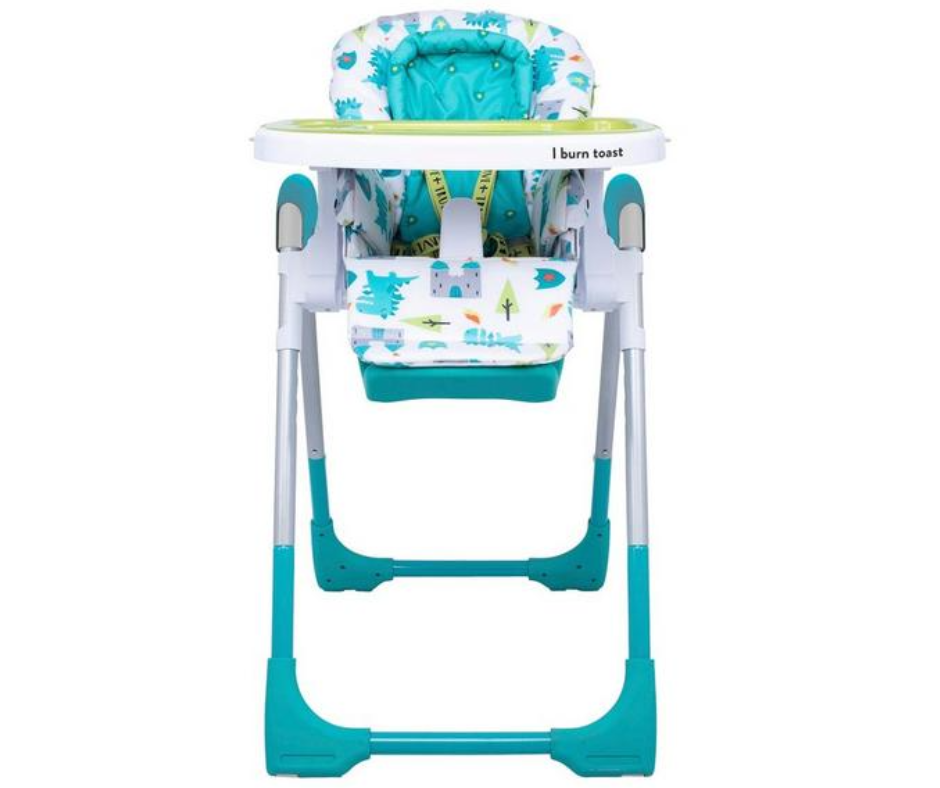 And lastly, in 7th position we had the Cosatto Noodle High Chair.
We love this one for all the quirky prints it comes in! It's multi award winning and is suitable from 0+ thanks to the soft newborn liner.
Our verdict...
So there you have it - our favourite High Chairs as voted for by YOU, our amazing Bump Baby and You community. We hope that this article helps you new mummies and daddies to find the very best highchair for your little one - whether you're after something simple, or want something super padded with a bright print, there's something for everyone.
All affiliate links are marked with an *